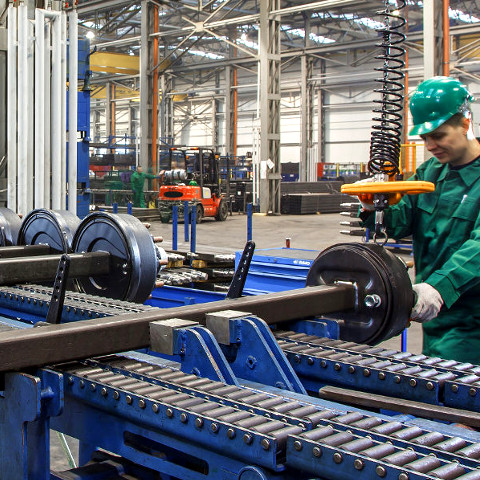 Wheels and Suspension
Even though the axles and chassis manufacturing department at Pronar was established in 2012, it is founded on over 32 years of the company's experience, which after successful launch of tractor assembly lines started an effective expansion to markets abroad in 1999, Since 2001 Pronar has been operating according to ISO 9001:2000, and since 2013 the company has been using their own Research and Development Centre, which provides type-approval for all axes according to international standards. Further development and improvement of the manufacturing process have helped us obtain prestigious Welding Procedure Qualification Record from TÜV Rheinland. By cooperating with Pronar you are provided with professional assistance in the scope of choice of axles, suspension and rubber wheels. The products in our range include components from the best international manufacturers (bearings, bolts, brake lining), which makes them unique and exceptionally durable. The scope of use of these projects is very broad, starting from farm trailers, sprayers and large-scale cultivation systems all the way to construction, municipal or foresting machines.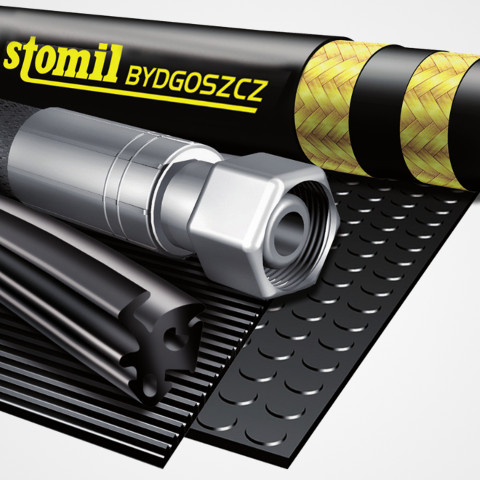 Rubber Industry
A one hundred year experience in manufacturing top quality rubber products for multiple industries inspires Stomil Bydgoszcz to deliver the best solutions for reasonable price. We work together with a renowned and recognized worldwide rubber company so that you don't have to be concerned about anything, once we begin our partnership. With this manufacturer, we promise to develop and implement for you any rubber solution, tailored even to most unusual requirements. We offer our help in completing purchase orders for high pressure hydraulics, industrial hoses, rubber sheets and linings as well as sealing components and extruded products. Our products are certified with the ISO 9001:2015 Certificate, the JSH Certificate of Conformity and the Safety Certificate. Stomil Bydgoszcz products are manufactured in compliance with optimum standards, and also comply with low flammability and antistatic standards, and have been appropriately strengthened to be compliant with compressed air, water, and water-sand mixture. Our products can be successfully applied in underground excavations of mining companies. Ask us about partnership!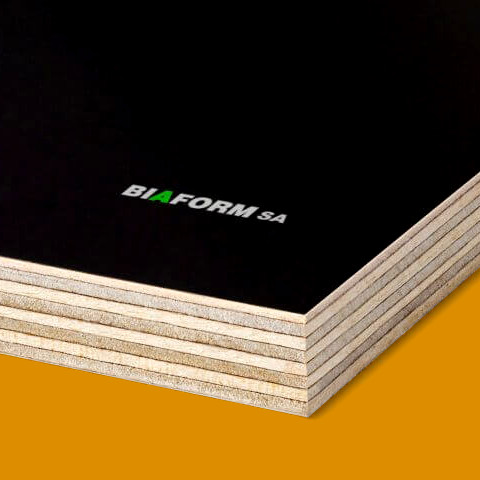 Plywood
As we strive to provide you with the best plywood products, we have begun to cooperate with a renowned company, Biaform S.A., which has been setting highest standards in this industry for years. Many times, Biaform S.A. reassured its leadership on the Polish market. In 1978, the company was the first to begin manufacturing plywood covered with phenol film. In 1966, it introduced the largest format plywood to batch production (now, it is 3300mm x 1550mm). It was also the first to introduce painted plywood for laser cutting. In 2007, it was again the first to begin manufacturing plywood covered with plastic. Offered plywood products are made of deciduous timber (birch and alder) or coniferous wood. These may apply in construction, transport, interior decoration and many more. Currently, major product range includes raw plywood, film-covered plywood and refined plywood. These show convenient features, being waterproof, covered with a finishing of multiple sorts, and may be designed for laser cutting or bearing antiskid surface, and refined with oil or any other material.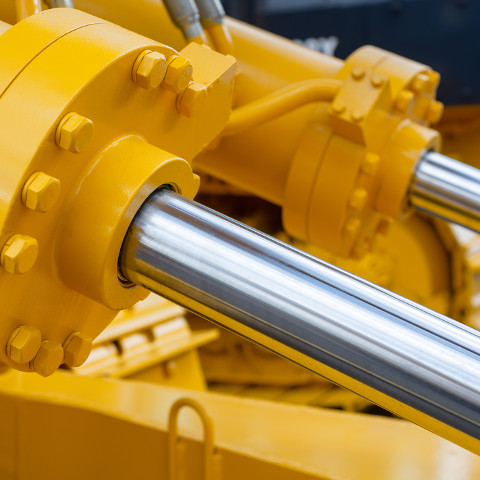 Power Hydraulics
We have established close cooperation with Hydropress, a company selling more than 40 thousand power hydraulics items and manufacturing hydraulic power supplies, hydraulic cylinders, hydraulic lines, and installing hydraulics systems under prepared documentation in compliance with the highest technical requirements. The company has more than 20 years of experience in power hydraulics and complies with the ISO 9001:2015 standard, as confirmed by the certificate issued by a Norwegian classification society, Det Norske Veritas. It has achieved much success in designing hydraulics drives and controls as well as preparation systems for lubricating oil or machinery cooling and heating systems. With our involvement, you will have access to a manufacturer using state-of-the-art technologies, thus saving a lot of money on your procurement, and you will be provided with technical support at each stage of your purchase order. The company handles thousands of contracts each year, and continues to strengthen its position in a demanding industry of power hydraulics.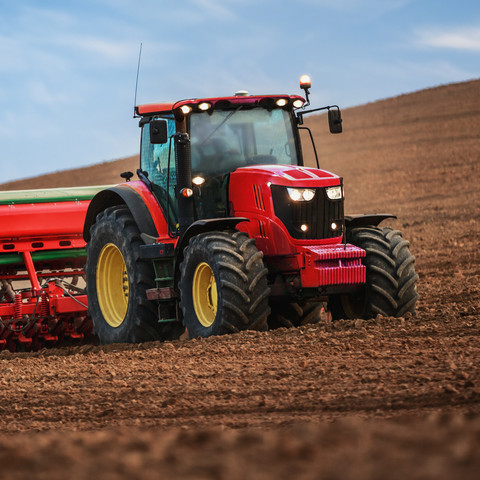 Signalling
Rising demand for advanced lighting products in agriculture has allowed us to present products offered by one of the solution leaders in the scope of electric lighting and electric beams for the automotive industry in Poland. The Fristom company has engaged high degree of automation, using cutting edge technology and machinery. By this approach, it eliminated errors and faults in production, delivering reliable and perfect products to its customers. Manufacturing lighting products for agricultural companies, Fristom purchases sub-assemblies and machines from reliable suppliers all over the world, such as OSRAM, CREE, JUKI, EKRA, Charmilles (Roboform 35P, Robofil 440CC, DMG DMC 63V) or DMG. It manufactures lamps and systems for farms, including work lights, warning lights for tractors, combine harvesters and other agricultural machinery. We act as a middleman between a customer and the company, allowing them to conclude favourable contracts for lighting products, minimising costs and removing obstacles on a way to partnership with optimum manufacturer.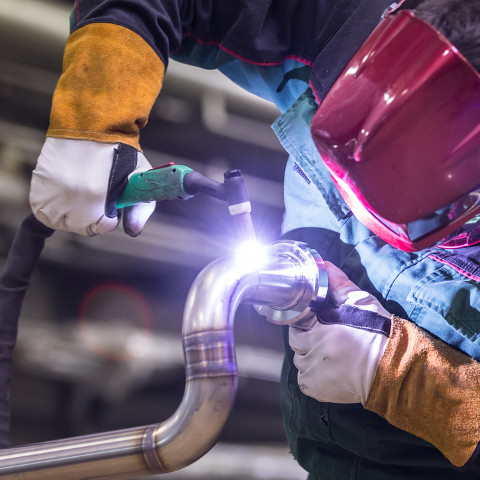 Welding Services
We provide agency services in metal products industry as well as consultation at each stage of a purchase order for welding services, production of hardware and machining. We provide you with access to top quality services, based on combination of state-of-the-art technology and top class materials and experienced and highly qualified personnel. With our knowledge of the market and suitable contractors, we guarantee the most attractive price for extraordinary quality. Specific services include welding, CNC boring-milling machine, CNC bending brake, bending machine for pipes and profiles, boring-threading machine, powder painting and spray painting, chemical washer and shot blasting plant. It allows us to complete even the most complicated jobs in metal machining, beginning with design and ending with mass production. Buy our services such as welding, laser cutting, press punching, bending with a bending brake, powder painting or bending of pipes and profiles.